"I CHOO CHOO CHOOSE YOU" Free Printable Card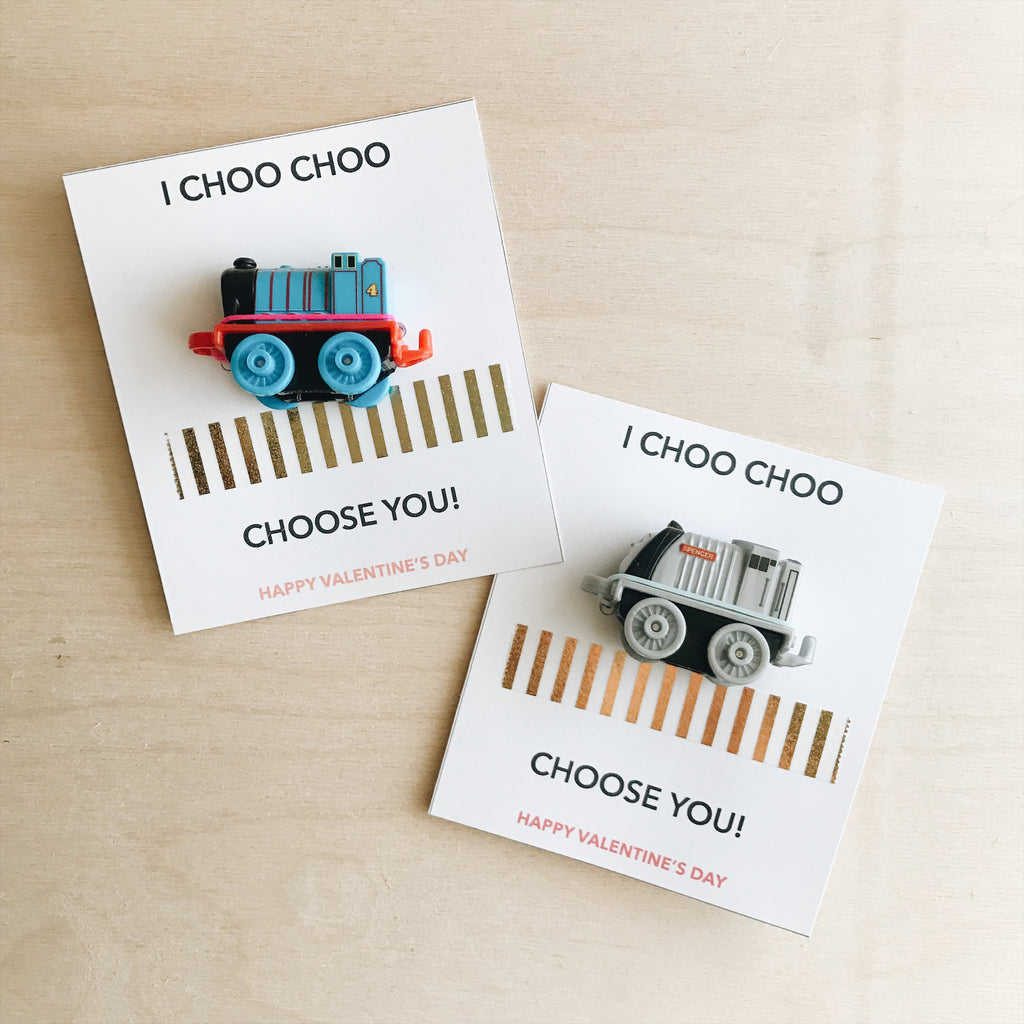 It has been a solid two-year love affair that my son has with his Thomas trains.  For Valentine's this year,  I was inspired by the post from hello, wonderful co. of her "You make my heart race" card and wanted to make something similar but with trains. 
These Mini Thomas Trains came 20 of them for about $26.  I also had some neon color elastic cords and gold stripe washi tape (Sold out from sugar paper x target.  Here is something similar ) .  The card is simple and easy to do.  It is a great activity to do with toddlers.
You can download the template here.
Enjoy and Happy Valentine's Day!