Our Favorite Modern Gift Tags - Free Printables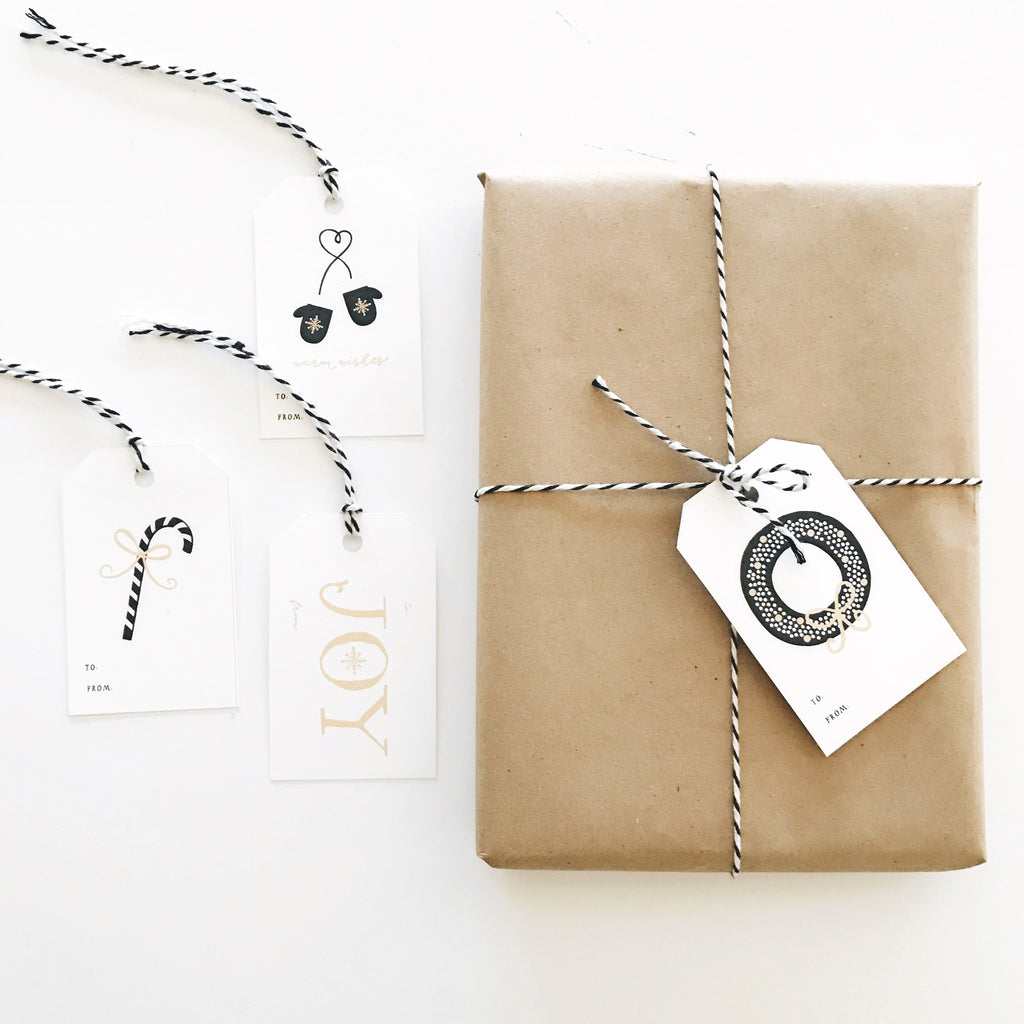 Here are some of our favorite gift tags.  They are simple, easy to do and best of all, they're free.  All you need is a printer, a pair of scissors and some strings.
No. 1 - We love these Monochrome fonts and graphics tags by Gather and Feast.  
No. 2 Every year, Creative Index publishes the most beautiful gift tags.  This year, the tags even came with 4 different color options.  Black and Gold is our favorite.  Which one is your favorite? 
No. 3  These gift tags from Mandi Nelson are simple and sweet.  Love "Kiss Me Underneath the Mistletoe" one.  
 No. 4 Kelli Murray, the brainchild behind children's clothing line "Rylee and Cru", designed these sweetest woodland theme gift tags.  Perfect for the little ones.  
No. 5  You know we love clean lines here at Andnest.  These sticker tags by Homeyohmy are simple and so cool!  You can even customize them and print out your own photos.  
Happy Wrapping Everyone!