2022 Mindful Advent Calendar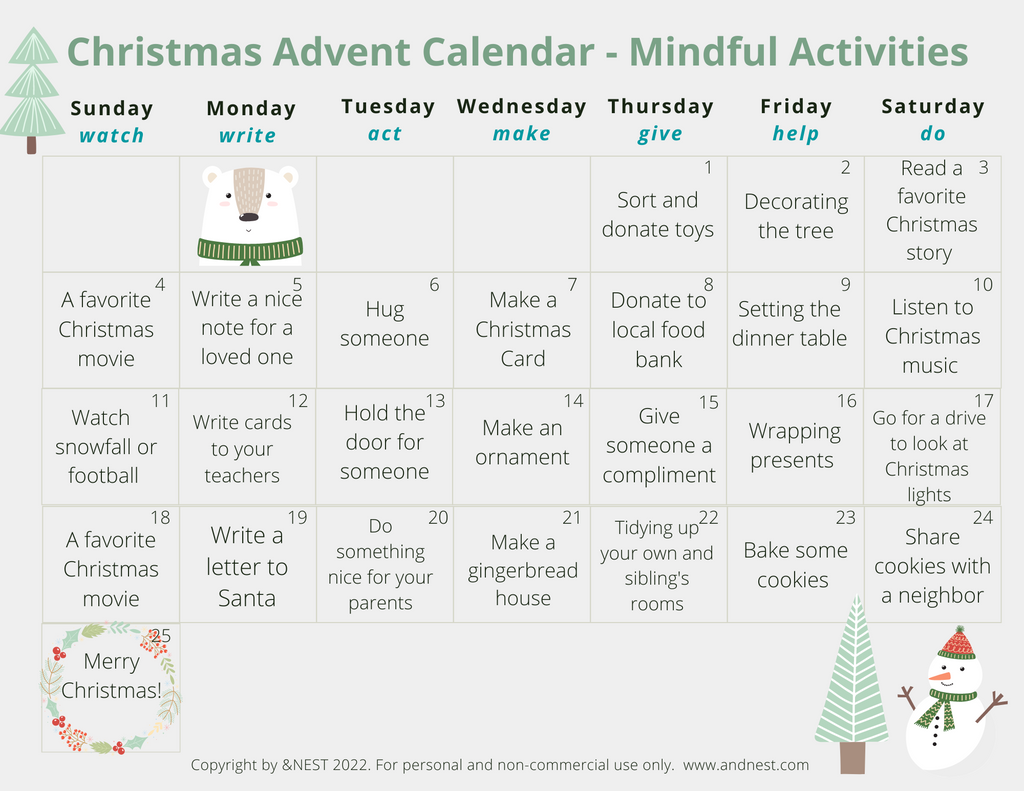 Hard to believe it's that time of the year already!  December can be a hectic month for many and over the years I've realized the importance of slowing down and taking everything in, in a mindful way.   
I've updated some of our favorite things to do leading up to Christmas and organized them accordingly - Watch, Write, Act, Make, Give, Help and Do.  On Sundays, watch a favorite Christmas movie together; on Wednesdays, make a holiday craft etc.  I hope while doing these activities, you'll be inspired and enjoy simple yet precious moments with your loved ones.  
2022 Advent Calendar Mindful Activities
PS. If you'd like, please feel free to adjust the activities according to your own traditions and holidays.  
With gratitude,
Vera