Fall Inspired Breakfast - Sweet Potato Oatmeal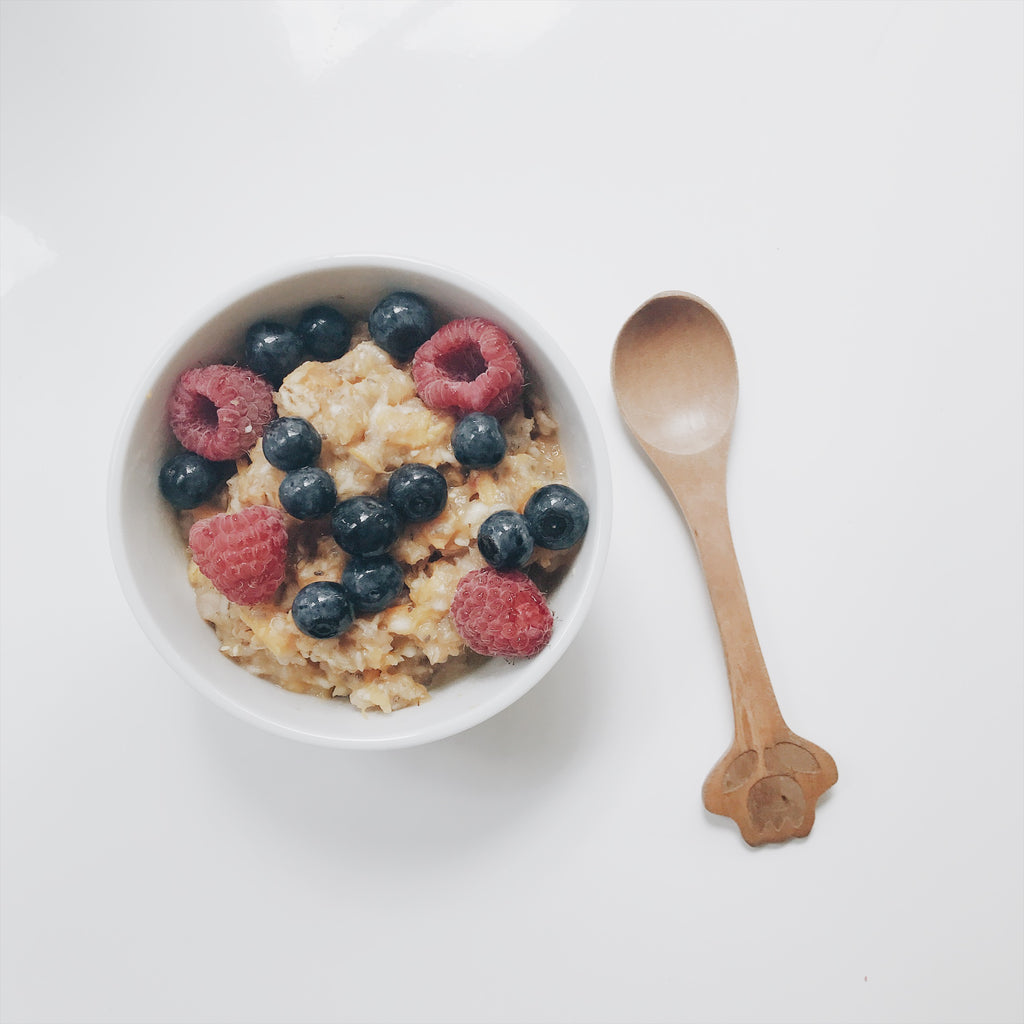 "I can smell autumn dancing in the breeze.  The sweet chill of pumpkin and crisp sun burnt leaves" - Unknown
It's officially Fall friends!  Back to school, back to routine.  What better way to start the new season than a delicious and nutritious breakfast.  Here is a recipe that my family loves and I hope you will too. 
Sweet Potato Oatmeal
Serving Size 4 
2 cup rolled oats
3 1/4 cups water (more if you wish to have softer consistency)
1 large roasted/steamed sweet potato, mashed (bake the sweet potato the night before. (380 degrees for 60 minutes)
3/4 tsp pumpkin pie spice or cinnamon
optional: Raisins
optional: 1 Tbsp chia seeds/flax seeds
optional: Favorite berries
Instructions
To roast your sweet potato, preheat oven to 380 degrees and place the whole potato on a foil lined baking sheet and bake for 60 minutes or until soft and tender. (Most recipes recommend 400 degrees but I find that usually burns the potatos).  
Bring water to a boil in a saucepan. Once boiling add your oats and reduce heat to medium. Stir frequently until the oats have absorbed most of the water. 
Mashed your sweet potato and measure out roughly 1 cup. 
Once your oats are just about done, add the sweet potato puree, raisins, pumpkin spice or cinnamon and chia or flax seeds and stir to combine. Taste and adjust flavor as desired. To thin, add a bit of almond milk.  
Happy Cooking!  Happy Fall!