Meet the Maker - LuLu Gonzalez from Lululuvs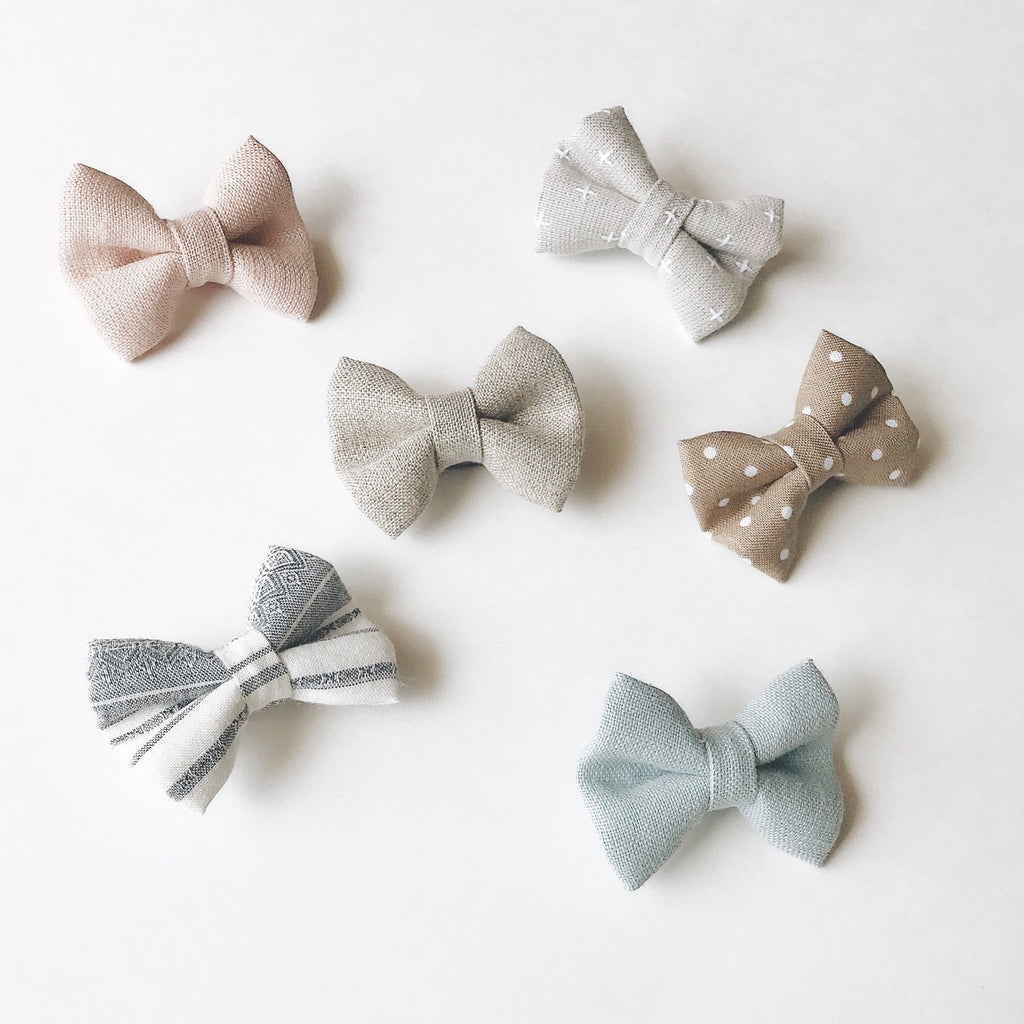 Do you ever wonder who makes your favorite &NEST items, and how they come to be? This is our first post for our "Meet the Maker" series, where we'll be asking makers of our products what you've always wanted to know.
Lulu Gonzalez, owner of the Brooklyn-based hair accessories company LuluLuvs, was born in Singapore and moved to New York City as a teenager.  She has two daughters with her Argentinian husband. Lulu first started her business by making chunky hand knit scarves and hats in the winter of 2011.  However, due to the seasonality of these items, she started thinking about something she could make to sell during the warmer months.  Inspired by her daughters, she figured hair accessories were a great addition to the brand.  We certainly agree!  Read on for more of our conversation with Lulu.
How did you learn your craft?
It was really a lot of trial and error. I have to admit the first few ones were not too pretty. But after making thousands of bows by hand myself, you just get the feel for it!
Do you have a favorite type of bow to create?
It's hard to pick a favorite, but I think my favorite hair accessories right now are the Bar Clips. I make them with Liberty of London floral fabrics, and also solid fabrics. The alligator clips are wrapped entirely with fabric and lined with non-slip grip for a very secure hold. They're classic, pretty and go with everything!o
What type of positive feedback have you received from customers?
My customers are looking for well-made, classic hair accessories, and I try my hardest to deliver that season after season. Many have said that my clips are the only ones that stay on their daughters' hair, or that their daughters only want to wear my hair accessories. I continue to strive to design and make hair accessories that both moms and daughters love! 
That's great.  So it sounds like you have a lot of repeat business?
Yes I do! Before having my own website, I was on Etsy and I've had customers whose daughters have grown with me over the years. They started with the smallest itty bitty bows as babies, and are now graduating onto the big girl accessories. I love that!
Where do you see your business going?
I want to keep doing what I'm doing. Many have asked when I'll start hiring seamstresses, but I truly love and enjoy each and every step of the process, from sourcing fabrics, to trying out new designs, and making each and every bow! I truly love my job!
Well we love your bows, and your enthusiasm for making them.  Thanks for sharing with us!